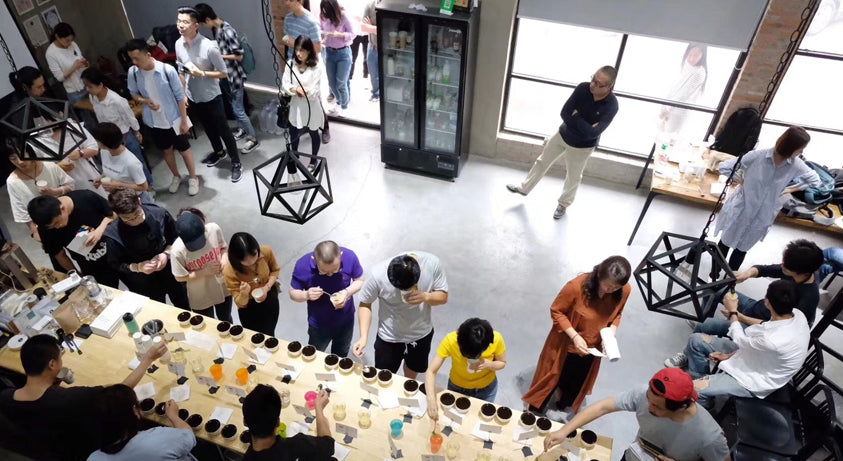 Cupping roadshow with Roastek and Seesaw Coffee
HeyCafé enjoyed being a part of an amazing roadshow organized by coffee equipment supplier Roastek in collaboration with the well-known Chinese coffee shop brand Seesaw Coffee.
The tour visited 10 places within 28 days to share their knowhow about coffee roasting, grinding and brewing through professional cupping events. The partners received great positive feedback and are already planning further coffee events for the future.
---