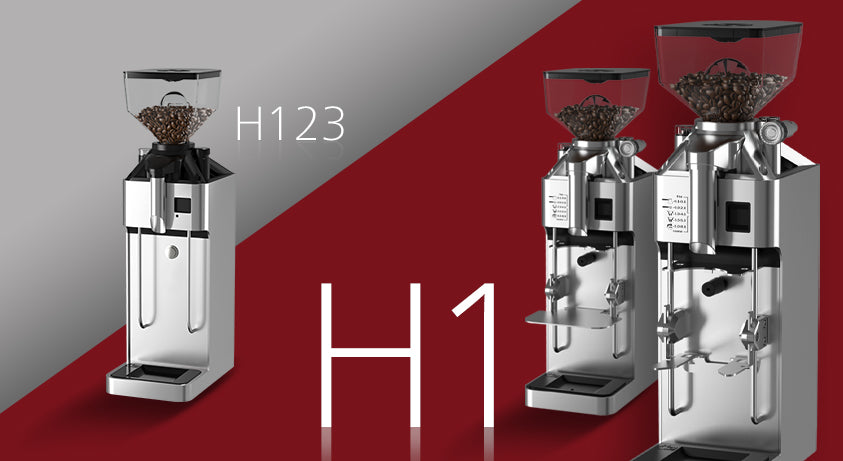 HeyCafé's brand-new H1 replaces the H123
If you liked the H123, you will love the H1! Coffee shop owners who need a versatile grinder that doesn't take up too much counter space, enjoy working with HeyCafé's H123. Its 64mm hardened steel burrs can be set to grind for any brewing method, from Turkish fine up to French press, with close to zero retention in the spout. The cooling ribs of this exceptionally quiet belt drive grinder really help retain the coffee's full aroma.
The brand-new H1 features all this, and more. The smart electroplated top and spout gives the new model a clean matte silver look. The re-designed stepless grind adjustment, together with the printed scale allows for really precise results.
This new grinder comes fitted with an accessory holder that suits any vessel, but it is also supplied with an adjustable portafilter support. Last but not least, the proven start-/stop system used on the H1 saves valuable time during the preparation process.
The H1 replaces the H123 as of May 2020, aiming to enhance your coffee grinding experience, even in the tiniest coffee bar.
---