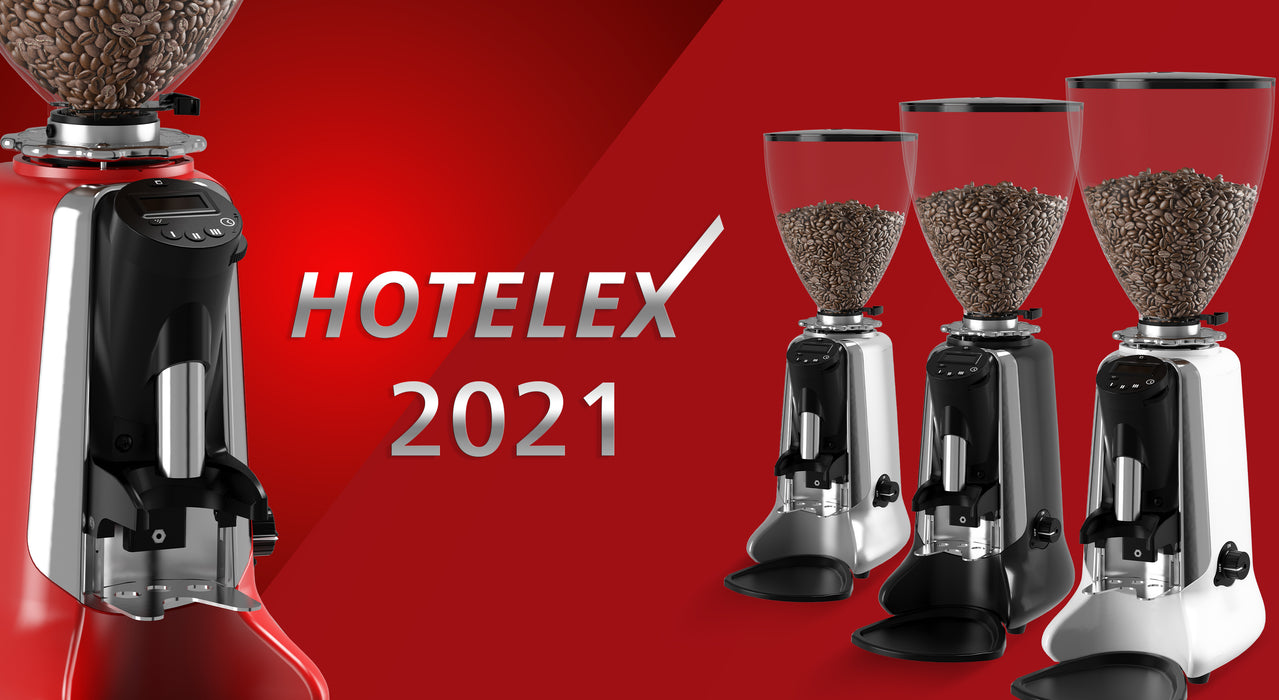 HeyCafè's Highlights at Hotelex 2021
From March 29th – April 1st, Shanghai invites the Asian hospitality industry to discover the most recent trends and innovations at HOTELEX 2021. HeyCafé will be showcasing its portfolio of coffee grinders at the booth of the Hemro Group, featuring the H1 allround grinder and the HC-600 2.0 ODG V1 espresso grinder.
Furthermore, manufacturers of fully automatic coffee machines and vending concepts are welcome to find out more about HeyCafé's range of components solutions that features a perfect fit for any type of project.
The H1 allround grinder amazes with a great performance at a minimum size.
Coffee shop owners who need a versatile grinder that doesn't take up too much counter space, will enjoy working with HeyCafé's H1. Its 64 mm hardened steel burrs can be set to grind for any brewing method, from Turkish fine up to French press, and will produce a grind with minimal retention in the spout. This grinder comes fitted with an accessory holder that suits any vessel, but it is also supplied with an adjustable portafilter support.
The HC-600 2.0 ODG V1 stands for smart espresso grinding, made in Asia.
This robust grinder stays cool even under higher workloads and is equipped with a micro-adjustable stepless grind setting plate. The re-designed control panel lets you set the timer for up to 3 doses while the barista switch sets the grinder to a continuous grinding mode.
Learn more about the HC-600 2.0 ODG V1 
HeyCafé is looking forward to welcoming visitors at the booth of the Hemro Group,  booth no. #1.1 C08! 
---