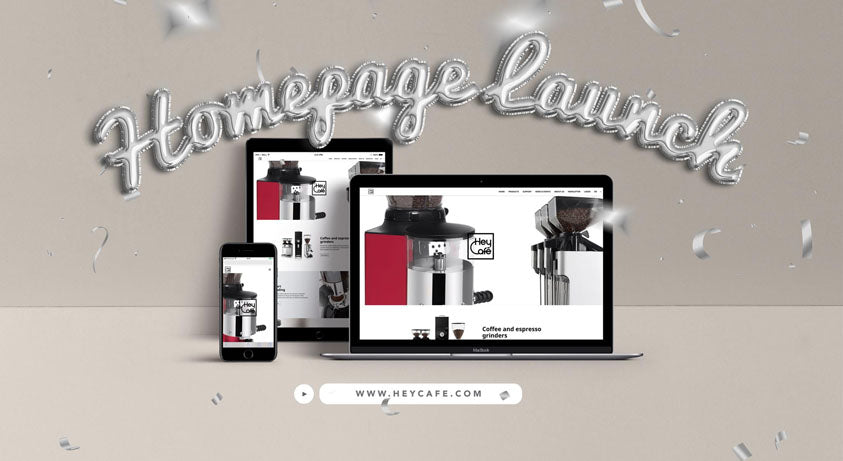 New websites & relaunches of the HEMRO Group's brands
The well-esteemed brands of the HEMRO Group, Mahlkönig, Ditting, Anfim and HeyCafé are regarded to be the international market and innovation leaders within the field of coffee grinding. All of the 4 brands launch new product innovations regularly and set the standards for the industry by aligning consequently to the markets' requirements and applying the most recent technologies.
The entire HEMRO Group focusses on the customers' demands as well as the newest trend developments, at any time. Acting highly dynamic within all departments – may it be the management, the engineering, the production or the assembly – the group of companies develops the coffee grinding trends of tomorrow.
Under the roof of the HEMRO Group, Mahlkönig, Ditting, Anfim and HeyCafé offer a unique spectrum of products and services. The portfolio serves demanding private households, the food service industry, coffee shops, small roast houses, industrial applications as well as concepts for fully-automatic coffee machines.
Furthermore, each of the four strong brands of the HEMRO Group stands for its core competencies within specific fields of coffee grinding. Every brand has its own identity shaped by its own company history and its individual strategic directions for the future.
As of today, the HEMRO Group proudly presents completely new appearances for the group of companies as well as for all the 4 bands, as a part of the brands' relaunch in spring 2018. You are welcome to visit the new websites and dive in to the worlds of Mahlkönig, Ditting, Anfim and HeyCafé.

---