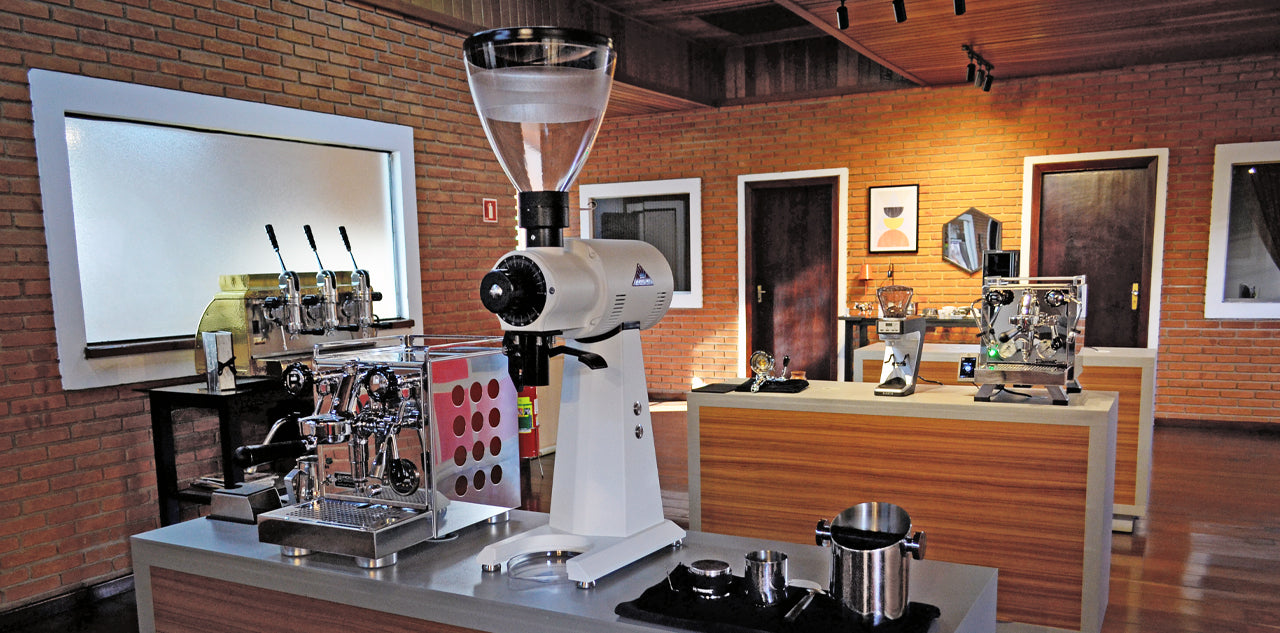 Pasquali Máquinas in Brazil expands distribution partnership
Hemro Group celebrates the growing partnership with Pasquali Máquinas, Brazil's trusted coffee equipment source, in expanded distribution.
We're proud to celebrate the expansion of our partnership with Pasquali Máquinas, a longstanding Hemro Group distributor in Brazil. With a reputation for being the trusted specialty coffee equipment source for leading cafes, roasters, and coffee producers across the country, Pasquali Máquinas is an invaluable part of the Hemro Group's global family.
Our partnership with Pasquali Máquinas began in 2006 when they started distributing Ditting grinders. In 2016, they expanded their offerings to include Mahlkönig grinders, further solidifying their commitment to quality and excellence. As our Hemro portfolio partner in Brazil, Pasquali Máquinas is now set to distribute the full range of Hemro brands, including Anfim and HeyCafé, throughout the country.
Their dedication to meeting the demands of the most discerning customers has been a driving force in the partnership's success. Our grinders, combined with Pasquali Máquinas' professional and highly skilled support, will play a significant role in enhancing the coffee experience for countless Brazilian consumers.
The expanded collaboration between Hemro Group and Pasquali Máquinas demonstrates our shared passion for quality and innovation—and together, we're ready to shake up the coffee industry in Brazil and beyond.
We would like to express our gratitude to Pasquali Máquinas for their unwavering support over the years and look forward to a continued successful partnership. Together, we look forward to providing exceptional products and services to coffee lovers and businesses around the world. Cheers to a successful and caffeinated future.
---