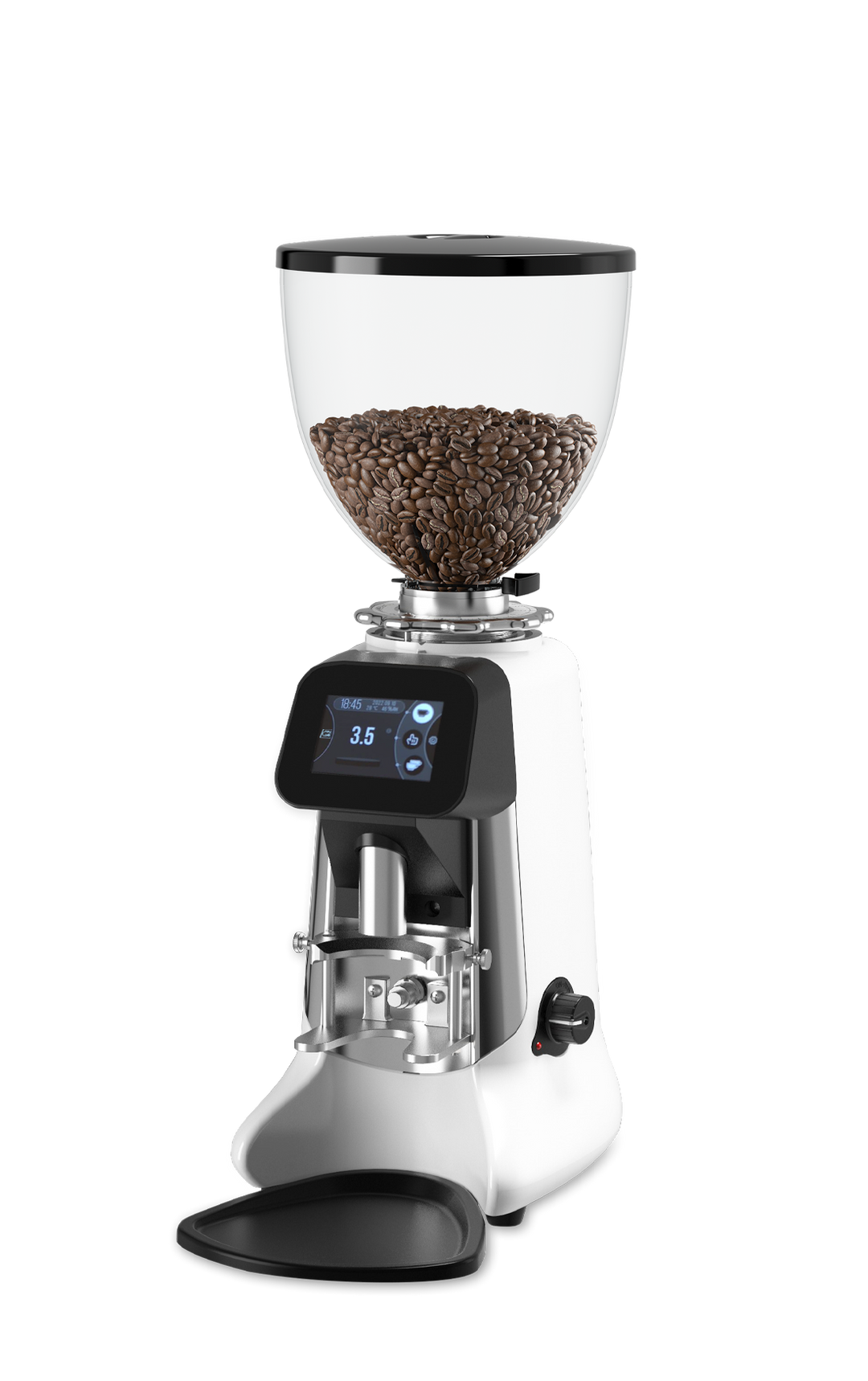 Buddy
Buddy
Espresso Grinder
Professional On Demand espresso grinder.
3.5-inch touchscreen display for easy and intuitive interaction with recipes, settings, notifications, and basic statistics
Two programmable recipes as well as on-demand/ manual grinding for precise and individual dosing
Stepless grind size adjustment for a quick and convenient set-up
Universal and adjustable portafilter support designed for handsfree grinding
Smooth body shape with sealed surfaces as well as a removable spout and flapper for super convenient cleaning and reduced residue build-up
64 mm hardened steel burrs made in Germany for a great taste experience and high grinding performance
Cast aluminum body designed for long durability and optimized heat management
Low noise level for a quiet working environment
Low retention and steady flow of ground coffee for reduced waste and repeatable taste
Operating modes:
Three recipes: single shot, double shot, manual grinding
Two running modes: flush mode, barista mode
We cooperate with sales and service partners around the globe. Find the dealer that is closest to you and get into contact.
Voltage:
220-240 V // 50/60 Hz
110 V // 60 Hz
Burr diameter: 64 mm
Burr type: Flat
Burr material: Hardened steel
Grind speed*: 2.5 - 3.0 g/s
Bean hopper capacity: 1.5 kg
Power: 350 W
Dimensions (l x w x h): 350 x 210 x 610 mm
Net weight: 13.0 kg
Gross weight: 14.5 kg
Color options: Black, white
* Depends on the grinding goods and the chosen degree of fineness. All measured values under laboratory conditions. Other electric specifications available on request. Subject to change without prior notice.