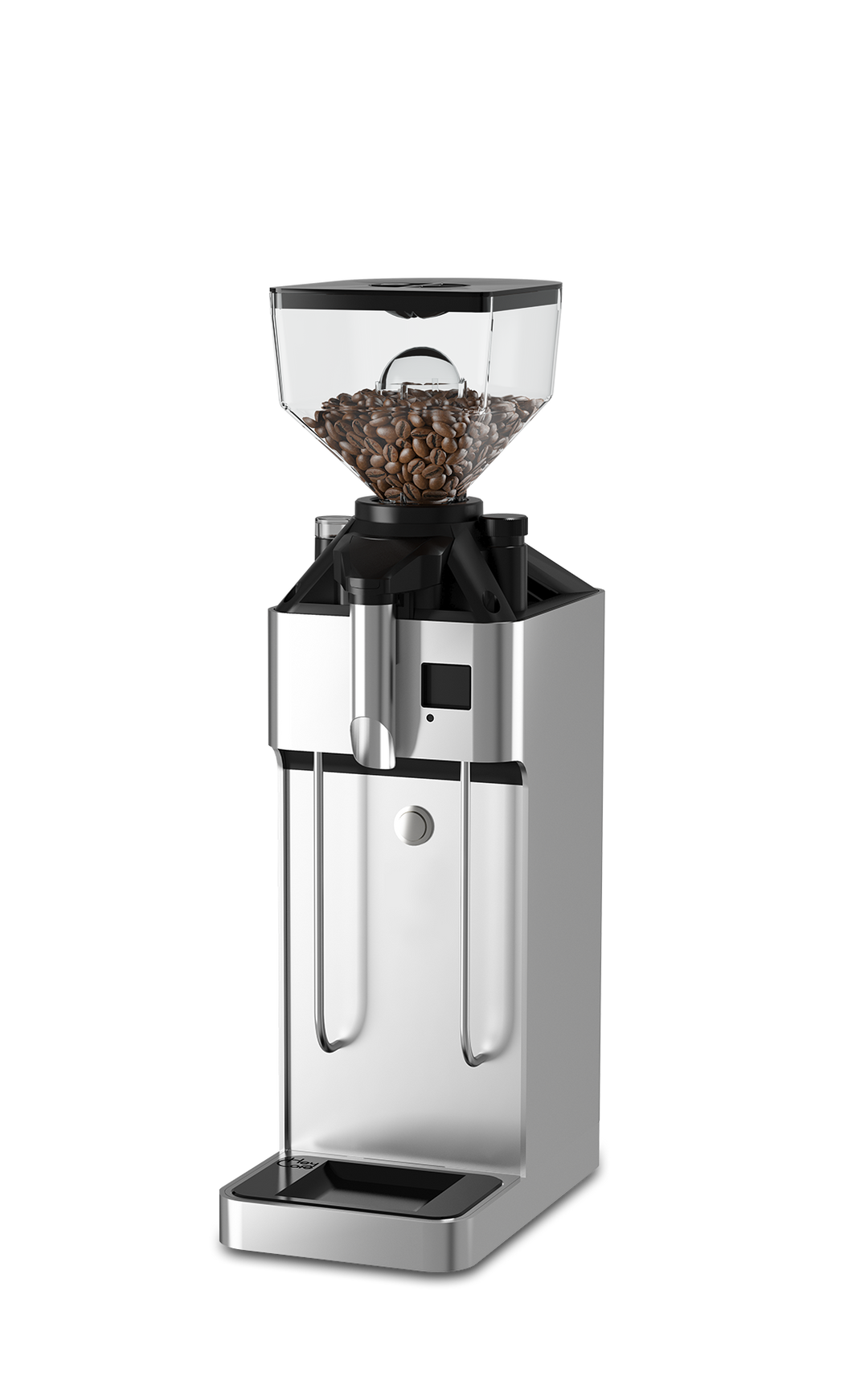 H123
H123
Allround Grinder
The H123 Allround grinder model is no longer available. Contact your local Distributor for service or spare parts.
Versatile grinding for compact space requirements.
Hardened steel burrs for a better taste experience
Cast aluminum grinding chamber with cooling ribs for an effective heat transfer
Extra-wide range of grind size adjustment (100 - 900 μm) to match your variety
Stepless grind size adjustment for a precise adjustment and best results
Steady ground coffee flow with minimal retention for less waste and consistent taste over time
LC display with visualized grind size for convenient grind size adjustment and repeat accuracy
Removable residual grinds tray for easy and thorough cleaning
Very small footprint (130 mm) saves space and perfectly integrates into your store layout
Solid aluminum body for a high quality finish and easy to clean
Low noise level for a quiet working environment
Burr diameter: 64 mm
Burr type: Flat
Burr material: Hardened steel
Grind speed*: 2.5 - 3.0 g/s
Bean hopper capacity: 0.38 kg
Power: 350 W
Dimensions (l x w x h): 230 x 138 x 470 mm
Net weight: 7.0 kg
Gross weight: 9.0 kg
Color option: Black, white, silver, red
* Depends on the grinding goods and the chosen degree of fineness. All measured values under laboratory conditions. Other electric specifications available on request. Subject to change without prior notice.