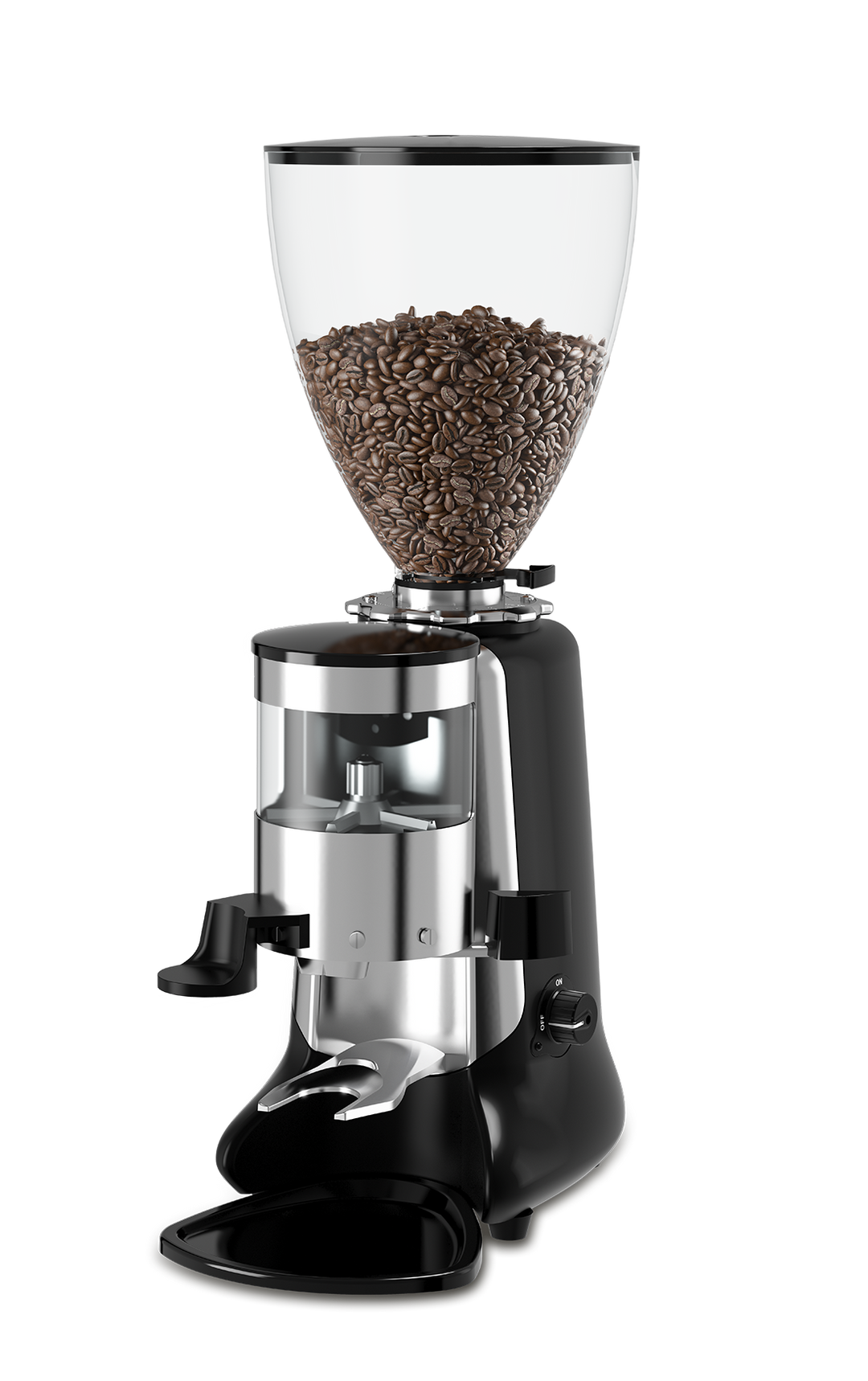 HC-600 2.0 S / T / AD
HC-600 2.0 S / T / AD
Espresso Grinder
The HC-600 2.0 S / T / AD Dispensing Espresso grinder model is no longer available. Contact your local Distributor for service or spare parts.
Dispensing espresso grinder for high workloads and precise dosing.
Hardened steel burrs for a better taste experience
Classic cast aluminum body for an optimized heat transfer
Larger built-in grinder for faster dispenser fill-up
Wide dispensing capacity from 5 - 10 g/per dose for precise and convenient dosing
Stepless centralized grind size adjustment for a quick and convenient set-up
Edgeless shape and sealed surface guarantees easy cleaning and prevents residues
Static tamper mountable left or right for a quick and convenient tamping
All aluminum alloy casted dispenser for right- or left-handed users
Low noise level for a quiet working environment
Operating modes:
HC-600 2.0 S: Manually controlled dispenser fill-up
HC-600 2.0 T: Semi-automatic dispenser fill-up
HC-600 2.0 AD: Full-automatic dispenser fill-up
Voltage:
220-240 V // 50/60 Hz
110 V // 60 Hz
Burr diameter: 64 mm
Burr type: Flat
Burr material: Hardened steel
Grind speed*: 2.5 - 3.0 g/s
Bean hopper capacity: 1.5 kg
Power: 350 W
Dimensions (l x w x h): 350 x 210 x 570 mm
Net weight: 13.0 kg
Gross weight: 14.5 kg
Color option: Black, white, silver, red
* Depends on the grinding goods and the chosen degree of fineness. All measured values under laboratory conditions. Other electric specifications available on request. Subject to change without prior notice.