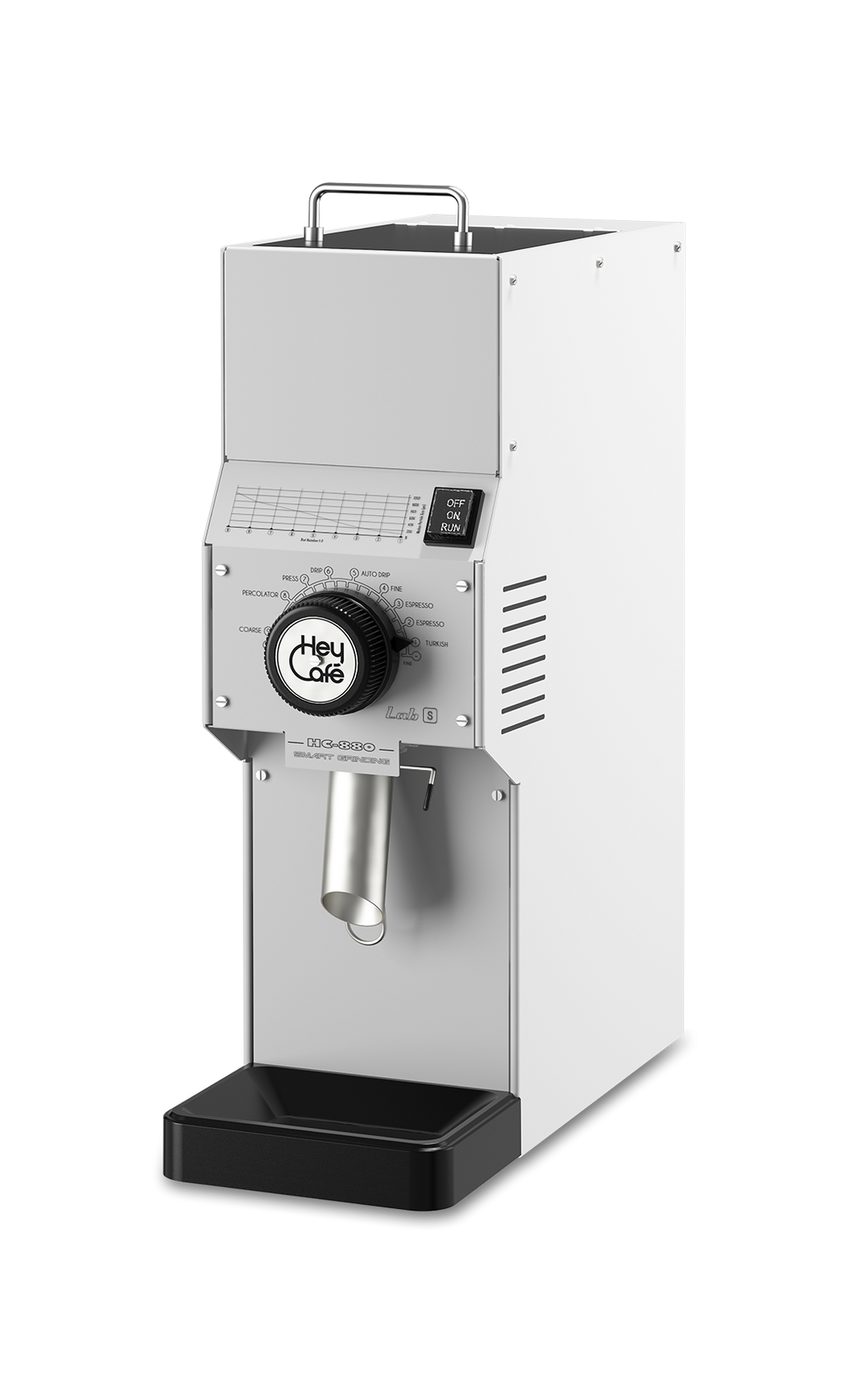 HC-880 LAB S
HC-880 LAB S
Shop Grinder
The perfect assistant for cupping and analyzing coffees in your laboratory with consistent results.
Large and long lasting hardened steel burrs for reliable grinding
High-performance motor for the fast grinding of higher volumes
Stepless and precise grind setting for professional accurate grinding
Practical powder shaker for easy cleaning and complete grinding
Simply removable housing for a smart and convenient maintenance
Multi-purpose powder chute with container holder for a simple and convenient grinding into the bag
Compact footprint for efficient use of space, with reduced height
Heavy-duty thick metal sheet body construction provides a maximum of robustness
We cooperate with sales and service partners around the globe. Find the dealer that is closest to you and get into contact.
Voltage:
220-240 V // 50/60 Hz
110 V // 60 Hz
Burr diameter: 84 mm
Burr type: Flat
Burr material: Hardened steel
Grind speed*: > 450 g/min
Bean hopper capacity: 1.3 kg
Power: 550 W
Dimensions (l x w x h): 450 x 180 x 585 mm
Net weight: 23.0 kg
Gross weight: 25.0 kg
Color option: Black, white
* Depends on the grinding goods and the chosen degree of fineness. All measured values under laboratory conditions. Other electric specifications available on request. Subject to change without prior notice.