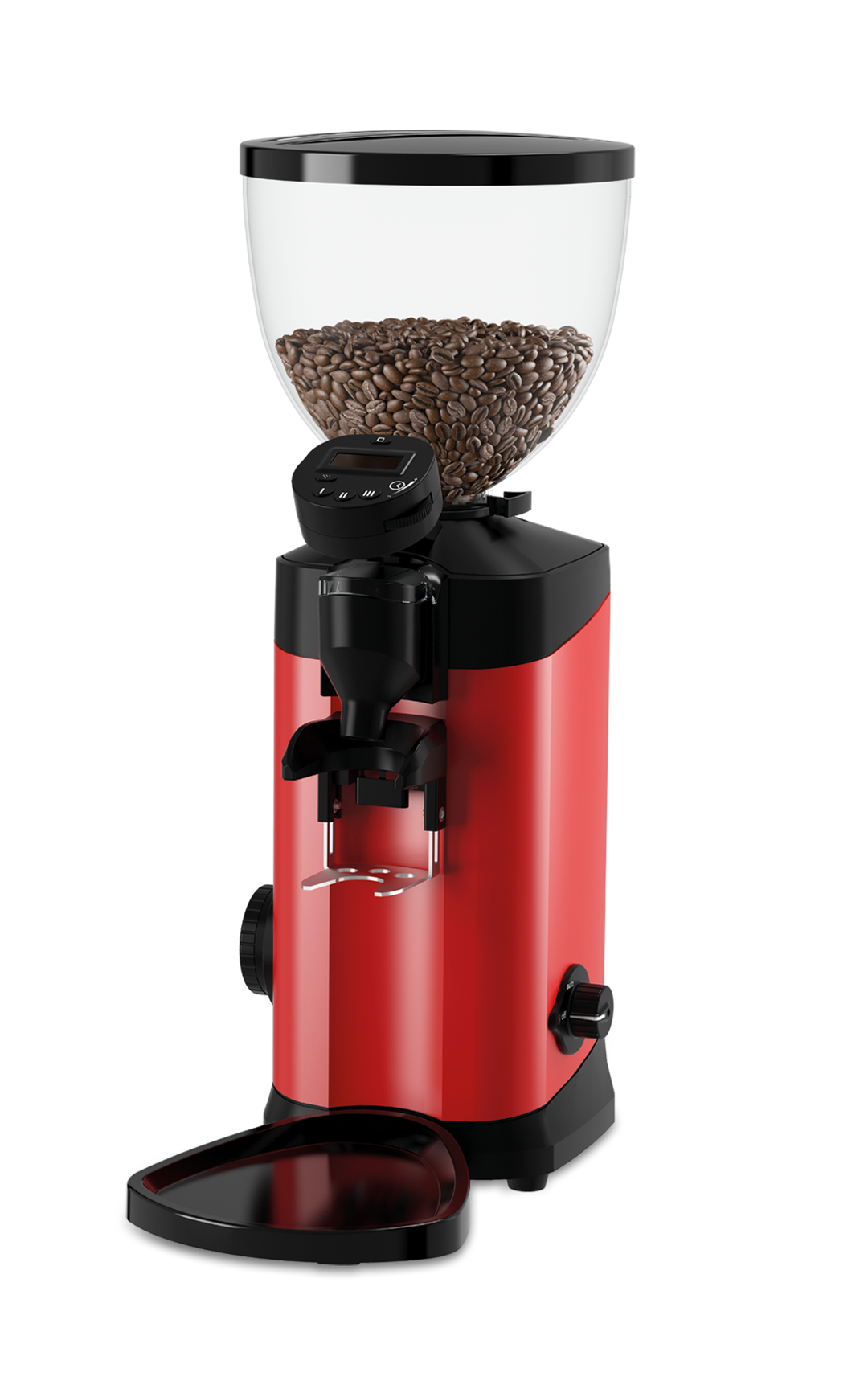 TITAN II 2.0 ODG V1
TITAN II 2.0 ODG V1
Espresso Grinder
The TITAN II 2.0 ODG V1 On Demand Espresso grinder model is no longer available. Contact your local Distributor for service or spare parts.
High performance on demand espresso grinder designed for medium daily workloads.
Hardened steel burrs for a better taste experience
Reliable on demand mechanism for fresh coffee and for precise individual dosing
Larger built-in grinder for faster grinding
Stepless grind size adjustment from the bottom for convenient set-up and easy cleaning without recalibration
Specially coated smart case reduces the average cleaning time
Horizontal display position for convenient and simple operations
Solid aluminum body reflecting the functional conception of the grinder
Low noise level for a quiet working environment
Smart design and selected color options makes the grinder an iconic eye catcher on every bar
Operating modes:
Four programmable recipes: single/double/triple shot, jog
Two running modes: flush mode, bump mode, barista mode
Voltage:
220-240 V // 50 Hz
220-240 V // 60 Hz (without KC)
Burr diameter: 64 mm
Burr type: Flat
Burr material: Hardened steel
Grind speed*: 2.5 - 3.0 g/s
Bean hopper capacity: 1.2 kg
Power: 350 W
Dimensions (l x w x h): 360 x 220 x 560 mm
Net weight: 10.5 kg
Gross weight: 11.5 kg
Color option: Black, white, silver, red
* Depends on the grinding goods and the chosen degree of fineness. All measured values under laboratory conditions. Other electric specifications available on request. Subject to change without prior notice.