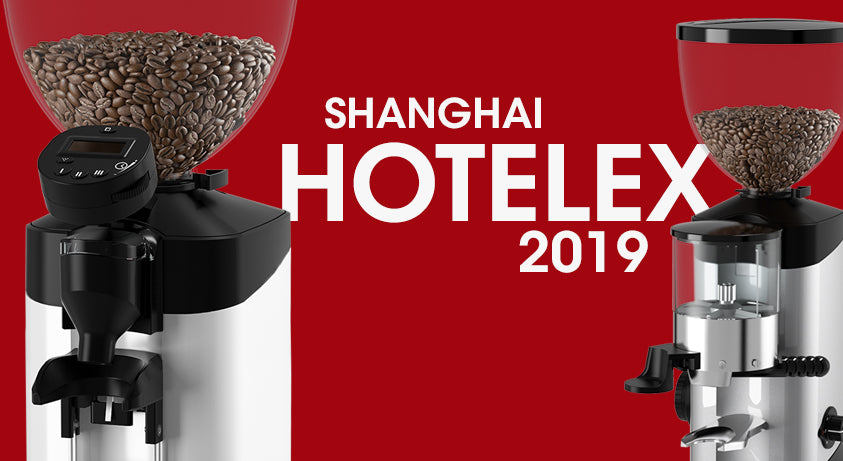 Discover smart grinding at HOTELEX 2019!
From April 1st - 4th, the Hemro Group Asia is going to present HeyCafé's most recent espresso grinder highlight to the visitors of HOTELEX in Shanghai.
 
Smart espresso grinding made in Asia: the TITAN II Version 2.0
As the passion for espresso beverages within the Asian market grows stronger, HeyCafé has engineered its own series of versatile espresso grinders that fit the demands towards product and grinding quality perfectly, while delivering an outstanding value for money.
For coffee shop owners seeking to level up the workflow at their espresso bar with a matching set of functionalities, HeyCafé's TITAN II Version 2.0 is the ultimate choice. This robust grinder is designed for medium daily workloads, grinding at 2.5 - 3 g / sec on specially hardened tooling steel burrs with a diameter of 64mm.
The TITAN II Version 2.0 is available either with a smart dosing unit or as the aroma saving on-demand version, that includes a user-friendly display to handle the settings. It lets you quickly set the single, double and triple doses with a setting resolution of 0.1 sec. And it provides a continuous "barista" grinding mode to suit any set of circumstances in the best possible way.
Visit HeyCafé at the Hemro Group Asia's booth no. E7C12.
---