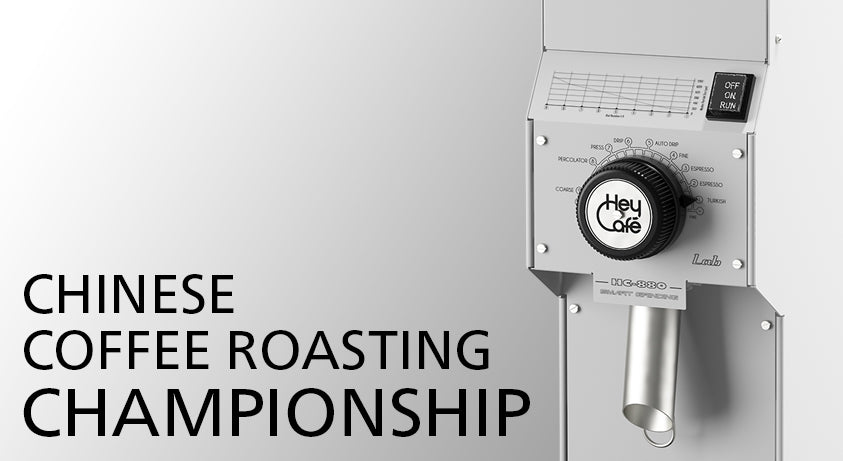 HeyCafé sponsors the Chinese Coffee Roasting Championships 2019
HeyCafé and the coffee equipment supplier Roastek are going to support the Coffee Roasting Championship in China next year in order to contribute to the further growth of the Chinese specialty coffee industry.
The partners get engaged by supporting ambitious coffee roasters in performing and succeeding in this exciting competition while raising the awareness for one of the most crucial influence factors on the coffee quality inside the cup: the roasting process.
The official sponsor grinder for the event is the HC-880 LAB S of HeyCafé.
This heavy-duty constructed grinder is the perfect reliable assistant when it comes to cupping and analyzing your coffees in your laboratory. The HC-880 LAB S stepless grind adjustment ranges all along from Turkish fine up to French press. The indexed scale helps you finding the perfect setting for your precious coffee beans.
And the tubular spout with the bag clip ensure that the ground coffee's entire aroma will only end up where it is supposed to be: at your disposal for cupping and analyzing.
HeyCafé & Roastek are looking forward to an inspiring and exciting Coffee Roasting Championship in 2019.
---