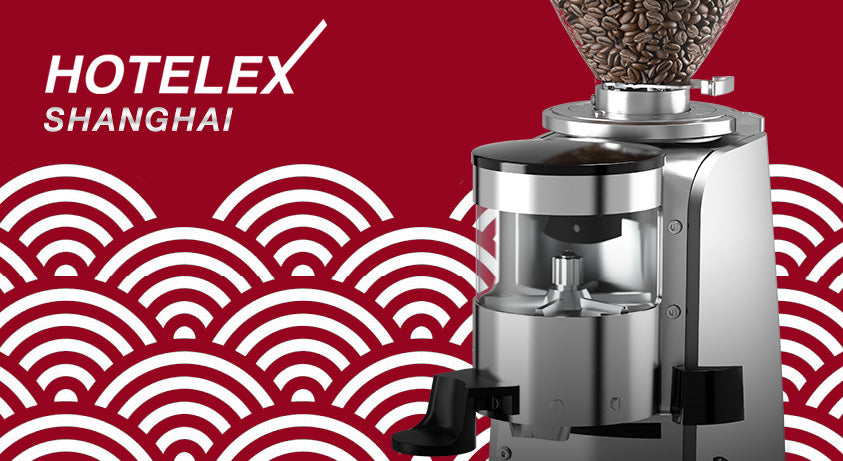 HeyCafé at HOTELEX 2018 in Shanghai
Discover your perfect coffee grinding solution with the HEMRO Group Asia.
The foundation of any individual daily coffee ceremony is the brewing method. May it be a classic preparation like turkish mocca, espresso, filter or French press. May it be a modern way of brewing with the AeroPress or with the Chemex. Or may it be a fully-automatic coffee machine preparing the beverage: the HEMRO Group's comprehensive range of grinding solutions contains a perfect coffee grinder for any appliance.
The 4 brands of the group of companies, Mahlkönig, Ditting, Anfim and HeyCafé, are united by the passion for the perfect cup of coffee and dedicate themselves to the development of the most versatile coffee grinding portfolio on the market. By now their coffee grinding expertise is absolutely unique and unmatched within the entire international industry.
At Hotelex 2018 in Shanghai, the HEMRO Group Asia showcases the following coffee grinding highlights of HeyCafé:
HeyCafé's modular grinder H123, the reliable HC-880 Lab as well as the compact HC-880 Lab S.
TAILORED SOLUTIONS
True perfection comes with individuality. In case you are looking for a totally customized grinding solution, go and have a look at the HEMRO Groups' project examples that are going to be on display in Shanghai. If you have a specific project in mind, get into contact with the HEMRO Group sales department. A team of experienced project managers and top class engineers will evaluate your individual set of requirements in order to design a grinding solutions that is tailored made - especially for you.
The HEMRO Group is looking forward to welcome the Asian specialty coffee industry at the HOTELEX 2018 in Shanghai at booth no. E7C10.
---